COMMUNITY EVENTS
Wings for All
The Arc of Northern Virginia is holding Wings for All airport practice at Dulles Airport on March 17, 2018.
Wings for All is designed to alleviate some of the stress that families who have a child with a disability experience when traveling by air. The program provides families with the opportunity to practice entering the airport, obtain boarding passes, go through security and board a plane. Wings for All also gives airport, airline, Transportation Security Administration professionals and other personnel the opportunity to observe, interact and deliver their services in a structured, learning environment.
For more information and to register for the event: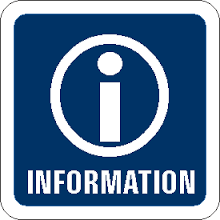 Registration for the Fairfax County Public Schools 13th Annual Special Education Conference is OPEN! You do not need to live in Fairfax County to attend. Cheri Belkowitz will be speaking at one of the afternoon sessions.
Hayfield Secondary School
Alexandria, Virginia 22315
Dr. Pamela Mims, the keynote speaker, will present Using Evidence to Guide Practice: Justifying Inclusion for All. Choose from over 60 workshops! More details available on the Conference website.
________________________________________________________________________________________________________________________
Super Sibs Club - Sibshops for Students Grades 2-5
Langston Community Center, 2121 N. Culpeper Street, Arlington, VA 22207
Super Sibs Club is a series of Sibshops - peer recreation and support sessions - for students, grades 2-5, who have brothers or sisters with disabilities, special needs, and/or significant health issues. Sibshops are lively events filled with active games, crafts, activities and discussions that provide opportunities for brothers and sisters to get to know other sibs and obtain peer support and education in a fun environment. Sibshops celebrate the many contributions made by brothers and sisters of children with special needs.